17 Apr

Important Update!
Deluxe Suites coming soon!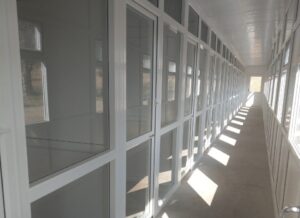 It's been a tough year for all of us, and as things start to re-open again we're looking forward to the changes coming to The Purr Hotel.  The biggest of which is our new deluxe suites.  We're aiming to open by the end of 2021, but there is still a lot left to do before we can confirm an opening date!
Our goal when we moved to Ayrshire in late 2016 was to create a cat hotel like no other.  We started The Purr Hotel as three (temporary) home boarding rooms while we built a bespoke cattery. It's been a long road, with many delays along the way, but four years on that dream is now becoming a reality!
Introducing our Deluxe Suites!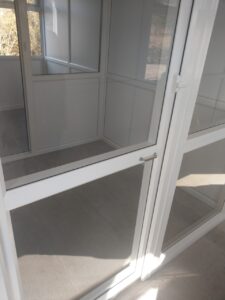 Each of our eleven suites are glass-fronted, UPVC and are fully enclosed. Each suite consists of two rooms, both measuring 6×6 feet in size – offering an overall floorspace of 6×12 feet: the largest cattery units in Scotland!
We will also have an interconnecting room available, which is perfect for families of 3 or more cats. This will mean four rooms, with a total floorspace of 12×12 feet.
Pricing:
1 cat:  £15.00 a day
2 cats sharing:  £22.00 a day
3 cats sharing:  £28.00 a day
Interconnecting room (up to 3 cats sharing): £32.00 a day
Interconnecting room (4 cats sharing): £36.00 a day
Changes to home boarding pricing!
We will still be accepting 2022 bookings for our three home boarding rooms.
Nightly rates will switch to daily rates
Instead of charging per night, we will charge per day. This means no more early check-in or late check-out fees! Just let us know if you want to arrive/leave in the morning, or the afternoon. The time slots for these options will remain the same: 9am – 10.30am, or 3.30pm – 5pm.
Home Boarding pricing:
Existing bookings will not be affected by new prices.  From 1st September 2021, our prices per day for our home boarding rooms will increase to:
Peacock & Butterfly rooms:  £17 for 1 cat, £25 for 2 cats, £32 for 3 cats, £37 for 4 cats
Stag room: £15 for 1 cat, £22 for 2 cats, £28 for 3 cats
For short stays, a minimum boarding charge of 3 days will apply. For July to September, there is a minimum boarding charge of 5 days.